Best Travel Tech to have you when traveling
I love Technology as much as the next person, maybe even more. The thing I hate the most is going somewhere and forgetting something at home that could help me, or just benefit me while I am away. I decided to create a list of things I never want to forget when I travel, maybe this will help you too. If it does let me know, or let me know what other things you like to have with you that I may have missed.
*** The links below, and the clickable product links, are all provided by me, so you are safe to click the links and purchase the items *** These are affiliate links, so if you are interested in buying them, please click the links because I may get a monetary kickback.
Backpack: the first most important thing is a backpack. Something big enough to carry all my tech, but light enough and spacious enough to find everything fast and without any issues. I desperately need to upgrade my backpack, so I won't recommend one, but let me know which ones you might have that I may enjoy.
Portable Charger: A backup portable charger is probably the most important tech you can have with you when traveling. I most often carry 2 portable chargers that have the ability to charge 2 devices at one time which Ill charge my phone, and a camera, or a tablet, and my cell phone. Both my wife and I can each carry one and charge our phone after using the battery life taking videos, photos, or talking with friends and family. So never leave home without a portable charger. Here are the 2 that I use personally if you want to pick one up.
Car Charger: One thing that can be usually overlooked is an extra car charger. If you are flying somewhere and renting a car, then bringing your own travel car charger always helps out. You're most likely going to use your GPS when traveling to a new location, and looking up restaurants, stores, hotspots. Keep a travel car charger with you, especially one with multiple USB plugs for convenient charging for everyone in the car. Here is the one I use personally. Also throwing in some extra cables is always beneficial.
Headphones/Earphones: Everyone loves listening to music. Getting some time to just relax, unwind, and listen to your favorite artist, or watch the latest youtube videos, it's always great to have your favorite pair of headphones or earphones with you. I like with most things, carry more than one. I carry my personal favorite headphones, which I will link below, they sound great, Bluetooth compatible, noise canceling, and comfortable. The other pair I carry, are wireless Bluetooth earphones. These are usually for the wife to listen to, they are light, sound great, and easy to pair with either of our devices.
Bluetooth Speaker: One of the things we enjoy, is coming back to our hotel, relaxing, and listening to some music. A lot of hotels are becoming more modern, and including more options to listen to your own music, but a lot are not. So this is where your own Bluetooth speaker comes in. Something small, portable, but with good quality makes a quiet night, more enjoyable. Here is the latest one we bought for our upcoming cruise, which sounds great, looks cool, and is also waterproof.
Nintendo Switch: This has become a favorite of mine lately. The new Super Mario Odyssey game is filled with hours of adventure and fun. Mario Kart can easily be played with friends and is never a dull moment. So this is just an easy thing to take with me. I'll also attach a link to the case I bought for it.
Google Chromecast: The final thing I like to take, is not for most people. I usually have tons of movies saved on my phone, or on an external drive that I plug straight into my device. If you know me, you know how much I love movies so if I am staying at a hotel, or with friends or family, and have access to an HDMI port and Wi-Fi, I can easily watch all of my movies. So obviously this isn't the most practical, but I would much rather have it if I run into a situation that I could have used it.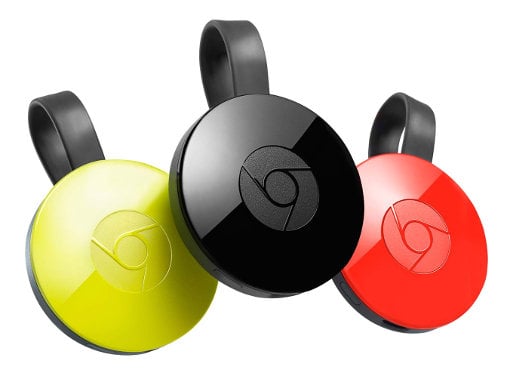 https://store.google.com/config/chromecast_2015